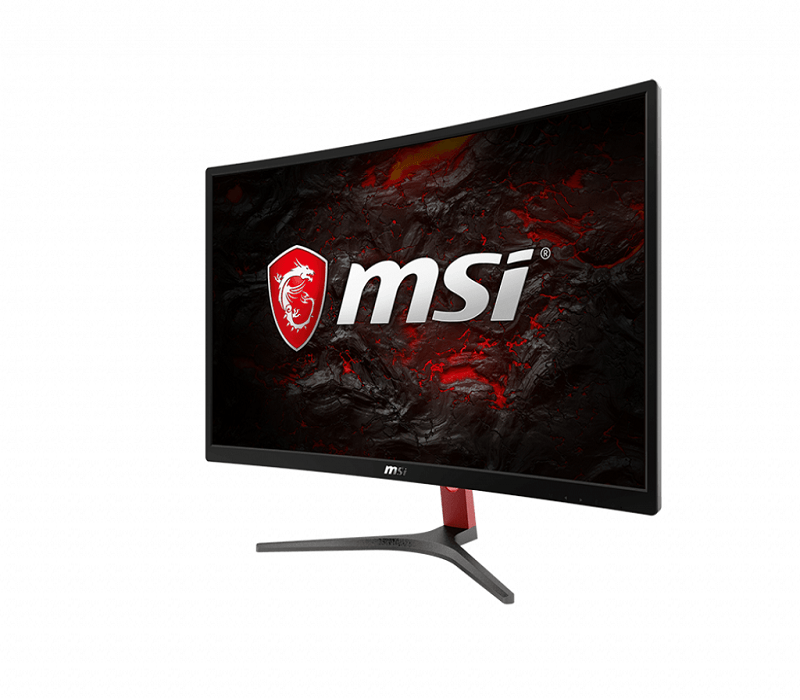 Investing in a good monitor can provide amazing image quality and smooth gaming experience. However, a lot of people are under the impression that a good monitor can be a financial setback. This is a wrong notion, thanks to the advancement in technology, increased demand, and the endeavor of various companies to satisfy and serve their customers better. There is a huge variety of gaming monitors available in the market at a small price for the value of the experience they offer. To that end, read on to find out the best gaming monitors under 200$.
1. Acer XFA240
This monitor might be your best bet on this list of gaming monitors. It is a 24-inch, with a crisp 1080P resolution, and comes with both G-sync and Freesync compatibility. Along with this, with a high refresh rate of 144Hz and 1ms response time, it shall give amazing experience and faster response time.
It also has flickers technology that can help reduce the strain on eyes after a long extended period of utilization.
This monitor can revive one's dull gaming experience.
Check it Out Here on Amazon
2. AOC G2590FX
This TN panel monitor offers a slightly bigger screen at 1080p resolution and a new panel that ensures high brightness and better color quality. Also, it's compatible with both AMD Freesync and Nvidia G-sync. This, supplemented with a 144Hz refresh rate minimizes the scope of ghosting and takes the FPS gaming experience a notch higher.
It has 4 inputs on the back, which are two HDMI ports, a DisplayPort, and VGA. By default, usually, this monitor comes at 60Hz so you need to go in settings and up it to its maximum which is 144hz.
At this price range of this monitor, we highly recommended it.
Check it Out Here on Amazon
3. AOC G2460PF
Spec-wise, it is extremely similar to the Acer XFA240. It has almost all same features such as 1080P quality, a 144Hz refresh rate, and factors suited for competitive gamers. The only reason it is not at the top of the list it the reputation of Acer as a long well-established brand.
It is not that AOC is any bad, but this, coupled with the few couple dollars low prices offered by Acer puts it a little higher. However, this is recommended just as well.
Check it Out Here on Amazon
4. MSI Optix G24C
This pick is a slight deviation from the others as it is priced at a slightly higher number than other monitors listed above, however, it is well worth the slight increment. It is quite similar to the ones touted as the best in this article earlier, with a unique feature that is the curved panel display.
With similar specs as the ones noted above such as 144hz refresh rate and 1ms response time. This monitor, however, is based on adaptive sync technology.
Check it Out Here on Amazon
5. Asus VS248H-P
This is another favorite 1080P TN monitor with an offering of a slim design with an LED display. Its pixel is pitched at 0.24mm. It is a 24 inch full HD monitor beautifully designed specimen with a wide compatibility range to give one the best gaming experience. The buttons are located at the bottom right side of this monitor.
Although it's a great 2ms monitor for gaming, it's just a 60hz which makes it not enough for competitive eSport games.
For its price, it still one of the best gaming monitors that you can find in the market.
Check it Out Here on Amazon
6. BenQ GL2760H
Probably the best choice for gamers looking for an immersive experience. Quite literally, with a 27-inch display, this could be a perfect option for slightly less competitive gaming. With a 1080P display and a refresh rate of 60 Hz, it has both the DVI and HDMI ports.
What makes it the most attractive choice, though, is its price, making it one of the most affordable gaming monitors in the market.
Check it Out Here on Amazon
7. Samsung CF390
Backed with a curved panel display at an affordable price, this monitor is a standard 1080P 24-inch monitor with a 4ms response time and 60Hz refresh rate. It is also compatible with AMD FreeSync.
Not meant for competitive gaming, this monitor might prove to be a fantastic choice for budget-oriented gamers. This monitor comes with HDMI Port, VGA Port, and audio jack.
Check it Out Here on Amazon
8. Asus VG245H
Asus VG245H is another great gaming monitor with many great features and it became quite popular due to this. It's a 24-inch 75Hz monitor with 1ms response time and FreeSync/Adaptive-Sync technology. However, it is not recommended for gamers involved in eSport games because of the refresh rate.
Except this, we highly recommend it for other types of gaming.
Check it Out Here on Amazon
9. Sceptre E225W-19203R
This monitor might be the apt choice for gamers on a really tight budget. Backed with a solid 22-inch screen with a refresh rate of 75Hz, it might not appeal to gamers as a long term choice, however, with a decent 1080P display, it won't be a financial setback for the experience it is capable of providing. This monitor has a dual HDMI port, VGA port, and Audio In and Out. It also has good sounded speakers.
Check it Out Here on Amazon
10. HP VH240a
It is a 23.8-inch display monitor with an aspect ratio of 16:9. It has 5ms response time and Built-in speakers. The immersive image quality is notably crisp and shall provide a fantastic gaming experience with full HD.
This monitor is a great value for the price that it cost. You may be limited in terms of refresh rate when it comes to competitive games because this monitor has a 60hz refresh rate, it's still good but not the best.
Check it Out Here on Amazon
If one is a serious gamer, thoroughly invested in the experience rather than the fanciful accessories surrounding it, then expensive monitors are not required. If one fancies ultrawide monitors, the one with a curved display or one's with G-sync or a refresh speed of 144 Hz, all in high resolution; they are available at a very reasonable price. It takes an efficient gaming monitor to tap the graphics card's full potential.
Hence, the list above shall help one decide what suits their needs while making sure that no requirement is left out.
While making a choice for a monitor, one must try to prioritize the specs they are looking for. If budgetary constraints are involved, then one must narrow down the specs to the most essential ones. However, one may not compromise on any factor one thinks might aid their experience. As mentioned, there is a huge range of incredible features available under a very reasonable price bracket to make the most of the gaming experience, while not burning a hole in one's pocket.
We have already reviewed many different gaming accessories which you can find them on the Accessories Section.
We're an affiliate
We hope you love the products we recommend! Just so you know, we may collect a share of sales or other compensation from the amazon links on this page. However, please note that this doesn't cost you anything extra, it's a cut that comes out on Amazon's end